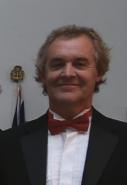 Simon Tatnall, our Musical Director, studied singing with Dennis Wicks and Mary King. His roles include: The Count (Marriage of Figaro), Sharpless (Madame Butterfly), Pluto (Orpheus in the Underworld), Dandini (Cinderella) and the title roles in Don Giovanni, The Marriage of Figaro, The Barber of Seville and The Gypsy Baron. He created Mantissa Opera in 2001 and as Director he organizes the concerts and runs workshops in schools. He studied conducting with Daryl Runswick at Trinity College of Music and formed the Cantium Singers in 1996, now a 70 strong community choir. Rainham Ladies are lucky to have had Simon leading us since 2014.
Janet Stone, our accompanist, studied organ with Richard Popplewell and piano accompaniment with Joan Trimble at the Royal College of Music. She has held various posts in churches as Director of Music, regularly accompanied soloists and choirs and taught music in a wide variety of schools. Now retired, Janet continues to be involved in many musical activities. She has been Rainham Ladies' brilliant accompanist since 2002.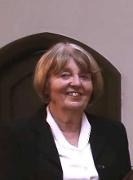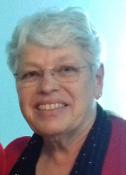 Our Assistant Conductor is Lynne Bunce. Lynne has been singing since the age of 9. She was taught by Sheila Mossman who was Musical Director of the Orpington Junior Singers (OJS). Lynne sang with OJS in concerts, festivals and large competitions until Sheila's death in 1972, then sang with a small group from OJS until she moved to Medway in 1978. She has been singing with Rainham Ladies, with a couple of breaks, since the late 1970s, becoming Assistant Conductor in 2009.
© Copyright RainhamLadiesChoir