A choir from Medway, Kent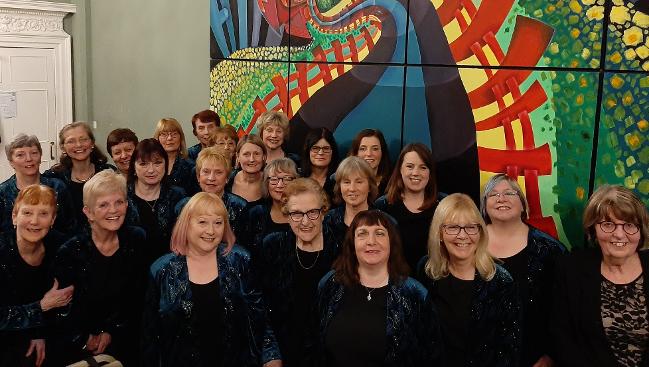 Welcome to the website of Rainham Ladies, a choir established in 1958 and making music ever since.
We are a friendly and enthusiastic bunch of ladies who share a love of singing. We perform a wide range of music from early madrigals to more modern songs from stage and screen. See the "Repertoire" page for more information about what we sing. Over its 60+ year history, the choir has performed in venues from local schools and churches to Rochester Cathedral, Cobham Hall and the Central Hall, Westminster. Since 2009, we have taken part a number of times in the Festival of Brass and voices at the Albert Hall, with 1,000 other singers and top-class brass bands.
Our Musical Director is Simon Tatnall. Our accompanist for many years has been Janet Stone.
We welcome new members so, if you share our enthusiasm for singing together in harmony, please join us. We also welcome opportunities to perform in concerts or other events. More details can be found on the "Join us" and "Contacts" pages.